Jonathan and Iris Greenfield founded Breathe 4ALS in 2019 to marry a passion of Jonathan's with the challenge he faced. In December 2018, Jonathan was diagnosed with amyotrophic lateral sclerosis (often referred to as ALS or Lou Gehrig's Disease). Around that time, Jonathan became an enthusiastic follower of the Wim Hof method of deep, fast breathing. Based upon Jonathan's experience in caring for his father, who passed away in 2015 due to complications from ALS, he knew firsthand that one of the challenges of ALS – particularly in the later stages of the disease – is breathing.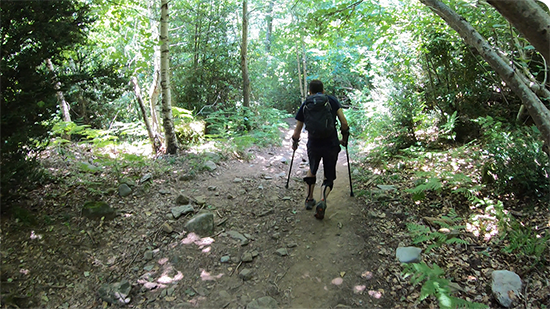 The mission of Breathe 4ALS is to fund research for genetic ALS, which accounts for only 10% of all ALS cases and is therefore woefully underfunded. We promote Wim Hof breathing method trainings throughout the country as a means of empowering and comforting ALS patients and their communities and raising funds for genetic ALS research. The Wim Hof breathing method is both a mechanism for better health and a vessel for research funding. Through breathing workshops, Breathe 4ALS facilitates this productive cycle by engaging both causes. Jonathan was passionate about giving ALS patients the tools they need to be empowered and comfortable.
Read more about the Wim Hof breathing method here.
Breathe 4ALS will provide funding for ALS research through the Sean M. Healy & AMG Center for ALS at Mass General and the ALS Therapy Development Institute, and for ALS care through Compassionate Care ALS.